Hawaiian Pineapple Chicken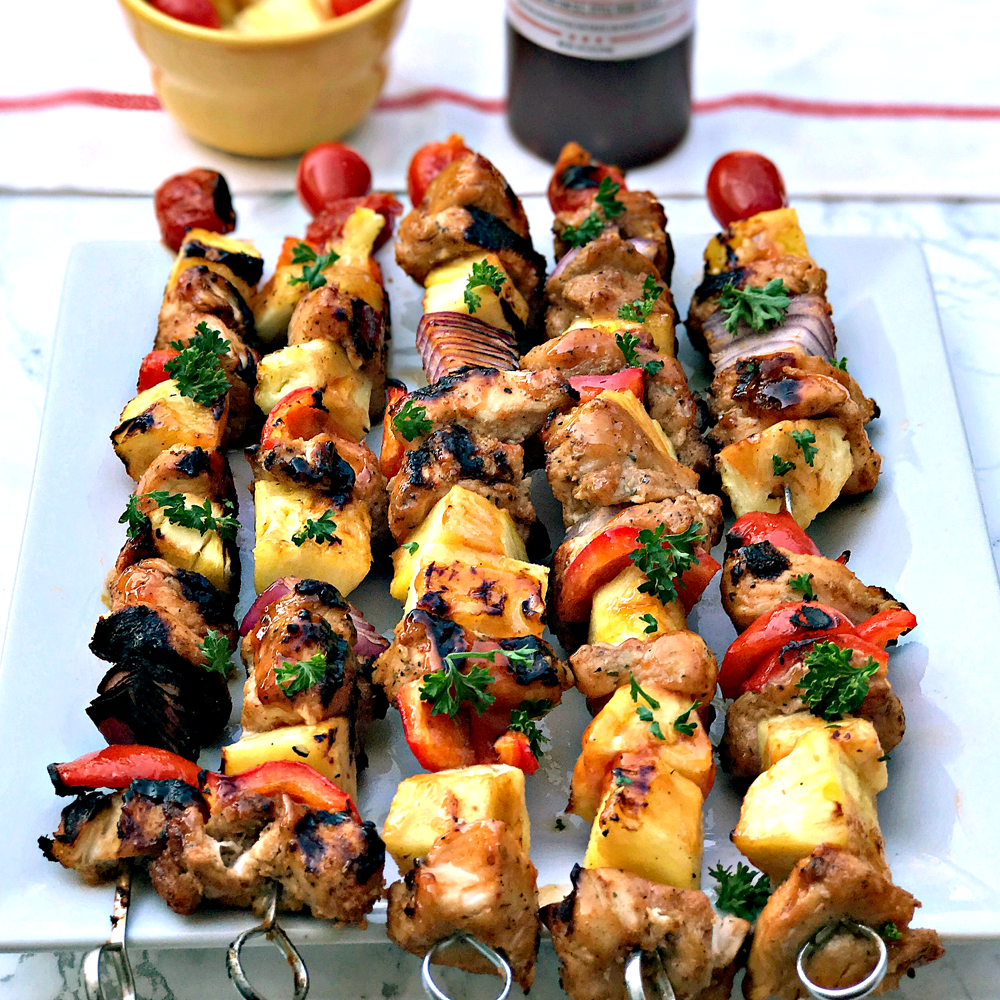 Servings: 6
Active Time: 10 minutes
Total Time: 4 hours, 30 minutes
Ingredients:
1 pound skinless chicken breasts chopped into large chunks
3/4 pound fresh pineapple chopped into large chunks
1 red bell pepper sliced into large pieces
1 cup red onion sliced into large pieces
6 cherry tomatoes
1 tbsp chopped ginger ready-made ginger in a jar
1 tbsp minced garlic
1 tbsp low-sodium soy sauce
4 tbsp Capital City Mambo sauce
1 tsp parsley
chicken seasoning rub to taste
BBQ seasoning to taste
salt and pepper to taste
Instructions:
Season the chopped chicken with the seasonings.
Place the chicken in a Ziploc bag. Add the soy sauce, ginger, minced garlic, and 2 tablespoons of mambo sauce to the bag.
Remove any air from the bag and seal. Shake the bag until all of the chicken is coated with sauce.
Marinate for at least 4 hours, preferably overnight.
Place the chicken, onions, red pepper, and pineapples on the skewers. Save the cherry tomato for last.
Turn a grill on medium-high heat. Grill for 4-5 minutes on each side until the chicken is no longer pink.
Brush the remaining mambo sauce over each of skewers before removing from the grill.
Sprinkle parsley throughout.
Allow to cool before serving.